Slattery is thrilled to announce the commencement of our 2021 Graduate and Student Programs.
We are pleased to welcome six graduates and five students, who will be participating in the programs in our Melbourne and Sydney offices.
The graduates and students represent major Universities across Australia, including:
University of Melbourne
RMIT University
University of New South Wales
Western Sydney University
Our programs provide participants the opportunity to immerse themselves in the construction industry. Guided by our leading professionals, they will gain invaluable insight into quantity surveying and cost management.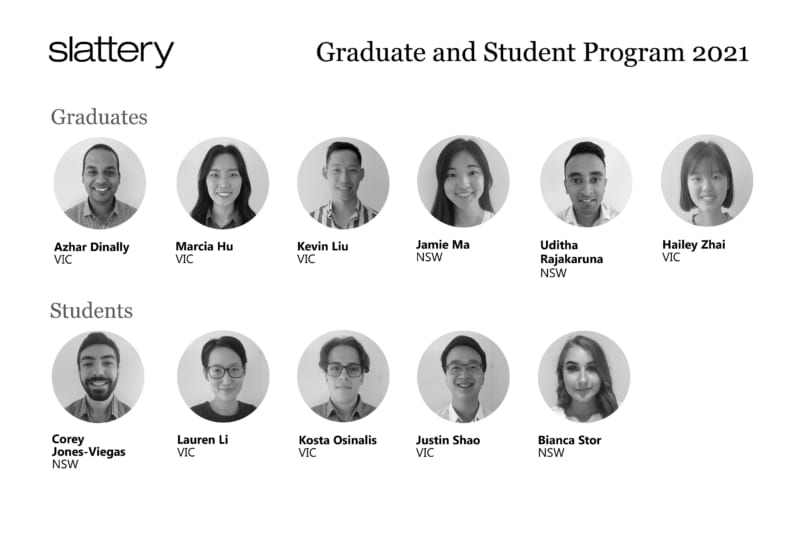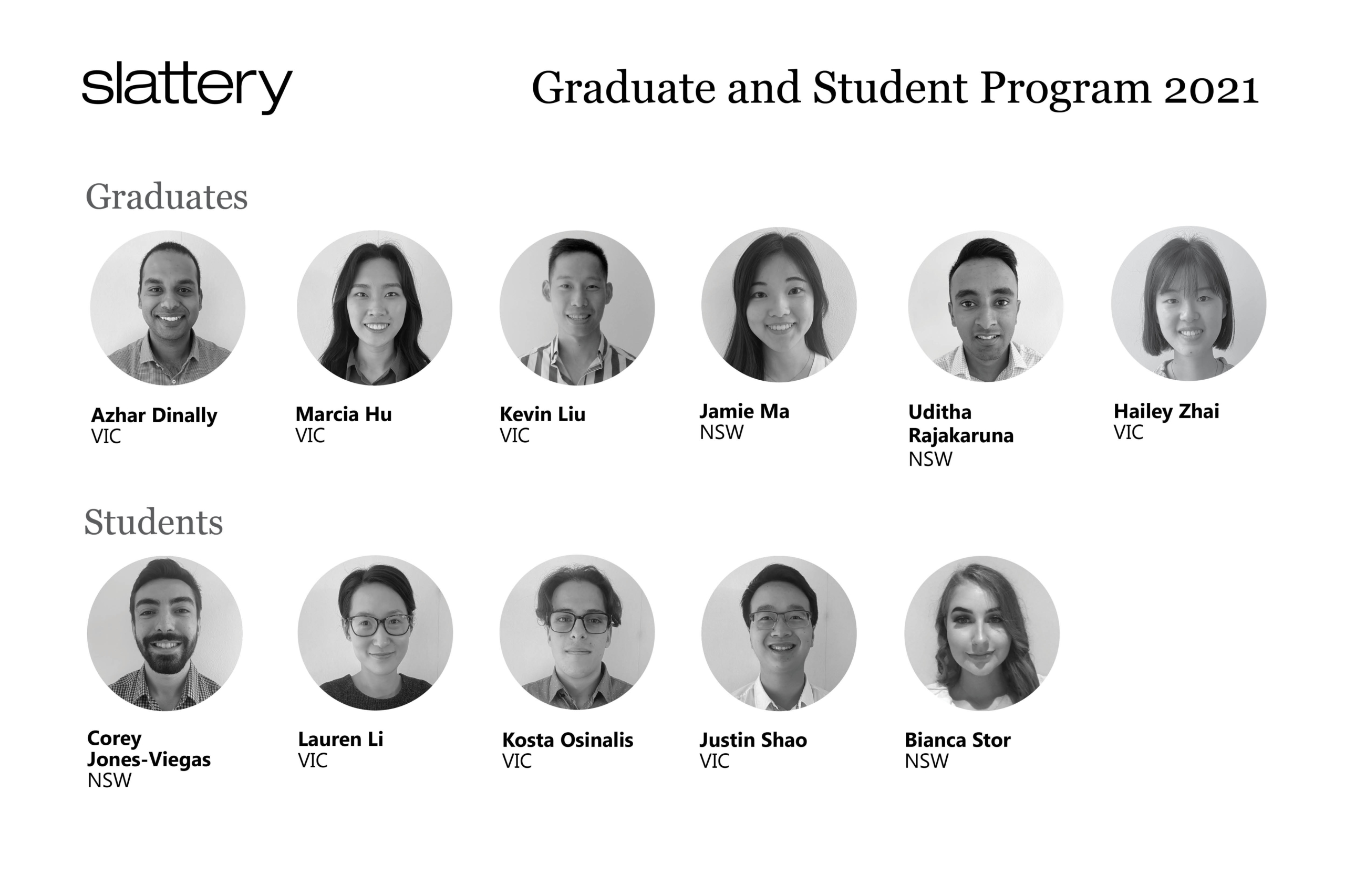 Graduate Program
The Graduate Program will run from February to December 2021 and is for recent graduates from property and construction related degrees. Participants are offered the opportunity to fast-track their professional careers.
Student Program
The Slattery Student Program is a paid 4-week program held nationally in the month of February. The program features structured learning and gives students exposure to Slattery's business model through site visits, technical training, design and client meetings, business development activities and staff interaction.
Director Mark Cathie, who leads the student program, commented "We are thrilled to kick off the new year with the appointment of these twelve exceptional talents. As Slattery continues its growth strategy, attracting and growing top end talent is paramount. This diverse group of appointees are a strong reflection of the Slattery values and we hope they can continue their time at Slattery beyond the programs".
We wish all graduates and students the very best for their time at Slattery.