Slattery Collection
Slattery's artwork includes a complementary mix of mediums, drawing from local and international artists and ensures a variety of textures and character.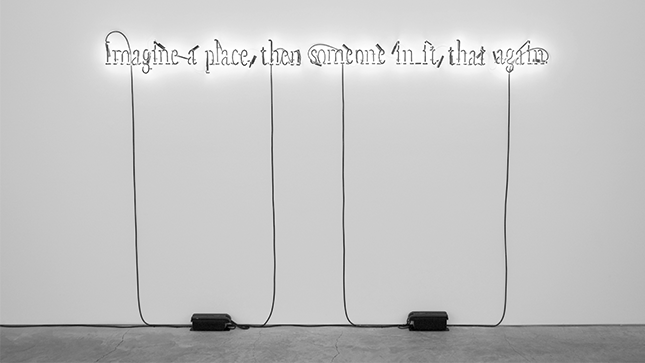 (Waiting for-) Texts for Nothing, 2010
Text reads: 'Imagine a place, then someone in it, that again'
Image courtesy of Anna Schwartz
Joseph Kosuth
Joseph Kosuth is one of the pioneers of Conceptual and installation art, initiating language based works and appropriation strategies. At the heart of his pursuit is investigating the production, relationship, and role of language and meaning through art.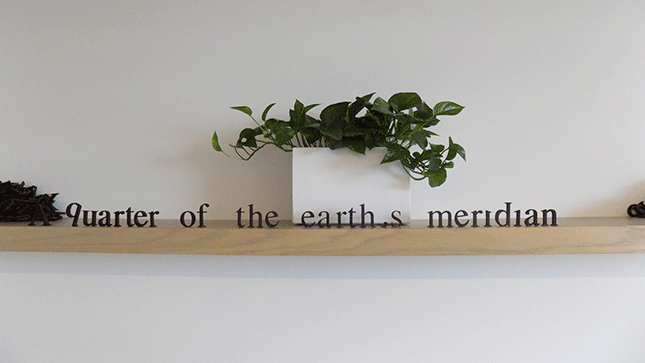 From the point of view of measurement, 2012
Emily Floyd
Working in sculpture, printmaking and public installation, Emily Floyd is renowned for her text-based sculptures and pedagogically inspired works that combine a strong focus on visual qualities with an interest in the legacies of modernism. Her work engages a wide range of disciplines including social activism, design and typography, literature and cultural studies, community participation and public education. Intersecting public space with a carefully considered aesthetic approach, the artist creates bold spaces for public engagement and interaction.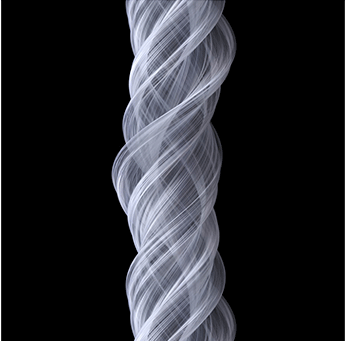 Imaginary Object #10, 2006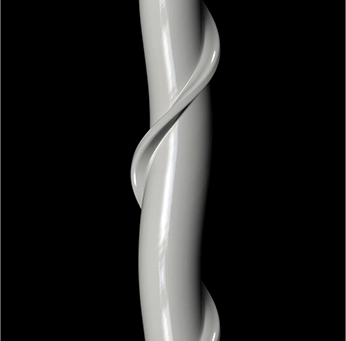 Imaginary Object #13, 2006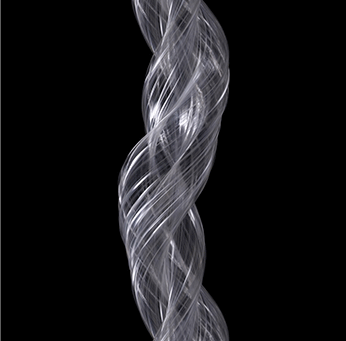 Imaginary Object #20, 2006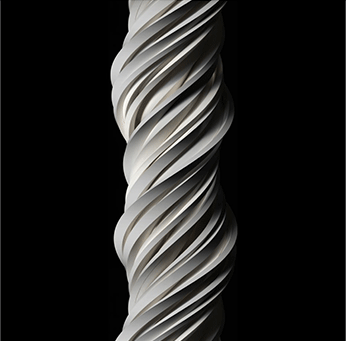 Imaginary Object #21, 2006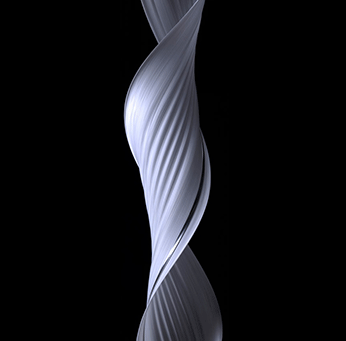 Imaginary Object #23, 2006
Images courtesy of Anna Schwartz
Daniel Crooks
Daniel Crooks works predominantly in video, photography and sculpture. He is best known for his digital video and photographic works that capture and alter time and motion. Crooks manipulates digital imagery and footage as though it were a physical material. He breaks time down, frame by frame. The resulting works expand our sense of temporality by manipulating digital 'time slices' that are normally imperceptible to the human eye.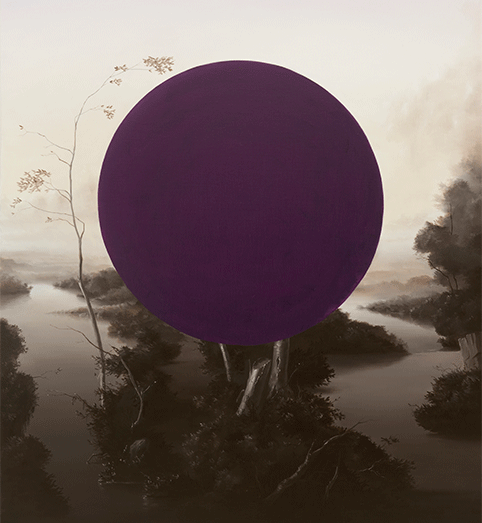 Landscape with Magenta Circle, 2018
Image courtesy of Sullivan and Strumpf
Sam Leach
Sam Leach's works are informed by art history, science, and philosophy. He combines the poles of the metaphorical and the empirical, the analogous and the objective, in an ongoing investigation of the relationship between humans and animals. With a distanced, scientific approach, the artist draws connections between data visualisation techniques, semiotics, and formalist abstraction that results in a kind of reductive aesthetics.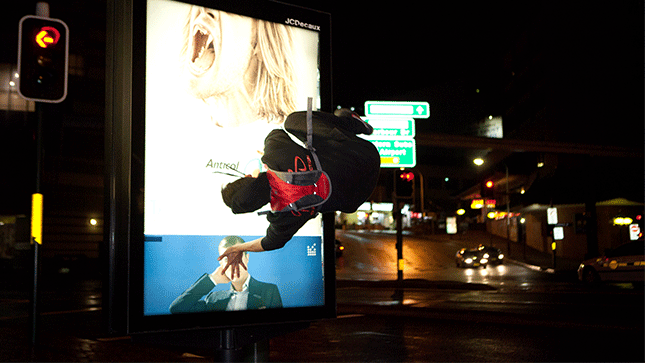 Midnight Traceur, 2011
Single channel high definition digital video, 16:9, colour, silent
Image courtesy of Anna Schwartz
Shaun Gladwell
Shaun Gladwell's practice engages personal experience and a wider speculation of art history to examine the dynamics of contemporary culture. Gladwell transposes forms of urban expression such as skateboarding, graffiti, BMX bicycle riding, break-dancing and extreme sports into the multiple mediums of his practice.  These performances, videos, paintings, photographs, sculptures and virtual reality works make discursive investigations into forms of creativity and notions of freedom.