Slattery is thrilled to see three of our projects receive major awards at the Australian Institute of Architects' 2021 Victorian Architecture Awards.
The winning architects and projects for which Slattery provided quantity surveying and cost management services include:
Monash Woodside Building for Technology and Design, Monash University | Grimshaw (Aurecon Australia, Lendlease, Root Partnerships). This project was described as a 'sustainable education machine' and was the most awarded project at the event.
The Victorian Architecture Medal
The Melbourne Prize
Colorbond Award for Steel Architecture
Sustainability Architecture Award
Educational Architecture Award
Project 100, Trinity College Student Accommodation | Hayball (Northrop Consulting Engineers, Lucid Consulting, DCWC, Harris HMC).
The Best Overend Award in the Residential Architecture-Multiple Housing category
ACMI Renewal | BKK Architects and Razorfish (Arcadis Australia Pacific, Mott MacDonald, Built, Root Partnerships).
Interior architecture Award
Slattery congratulates the architects and all those involved in the awards. We are delighted to see their fantastic work and dedication recognised.
Read more here: https://architectureau.com/articles/2021-victorian-architecture-awards/.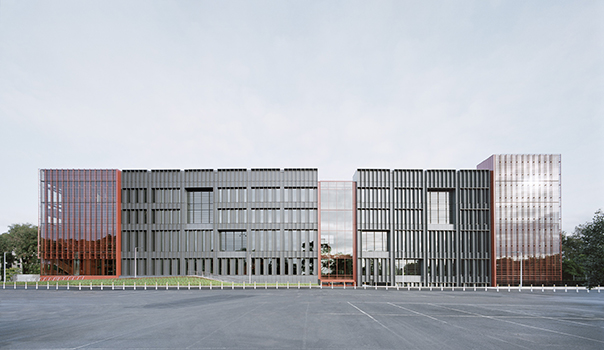 Monash University Woodside Building for Technology and Design.